Be My Love, Cowboy
---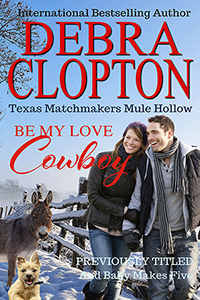 BE MY LOVE, COWBOY

Book 2 Texas Matchmakers (Enhanced Editions)








AmazonUK | AmazonAU | AmazonCA

Eight months pregnant, stranded on a freezing winter night and in labor, loner Lilly Tipps has one hope and a prayer: her beloved little donkey Samantha. But is her desperate action enough to get the help she and her baby need?
The last thing horse trainer Cort Wells expects on the frozen Texas night is to be awakened by an icicle encrusted donkey with the ability to break and enter. He soon realizes his standoffish neighbor is in trouble but can he get to her in time?
A Grinch of a cowboy, a pregnant recluse, a depressed dog and a matchmaking donkey…it's an unusual combination. But add a baby to the mix to bind them all together and life and love have a whole new forecast…sunny days are peeking over the horizon.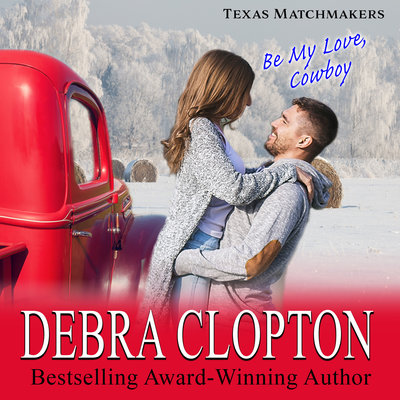 Also Available in Audio!
Amazon | Nook Audiobooks | Kobo | Google Play | iBooks
Audible | Downpour | Libro.FM | Audiobooks.com | eStories
Check out a sample HERE.