Whew!!! It's been crazy around here!
---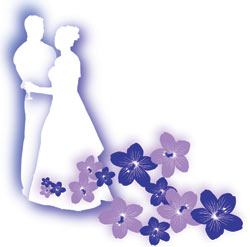 Hi everyone! Whew has it ever been crazy around my house. As you know I've been writing on the new books due out in 2009 so as always my life is crazy with deadlines (which I absolutely love–I do not like it with lag time in between.) Anyway, on top of that my youngest son got married!!! If you read the dedication of HER BABY DREAMS you see that I dedicated the book to my first daughter in law, Heidi. I got a bit ahead of the curve by dedicating that book to her since they didn't actually get married until April 19 but 🙂 I was just so excited about it. So there is my excuse for not having been here to blog lately.
News about the books–hold on to your hats because Sugar Rae Lenox is coming to town in my July Mule Hollow book and it is a really fun book! I think you will enjoy it. I'll post the blurb later when I post the picture.
Also, just finished the following book that will come out in April of 09 and it's a bit different…:) in a good way.
And now I'm working on the June 09 book which is a 2-n-1 book which means I'm doing a book and Janet Tronstad who writes the Dry Creek series for Love Inspired is doing the other book!!! Janet and I are really excited about this and it has been in the works since July of last year. Both of our writing scedules were so full that we couldn't fit the book in until now but I really do believe it will be a really cool book. And of course my book is set in Mule HOllow and Janet's is set in Dry Creek. So stay tuned!!!