New Horizon Ranch Series Makes Top 100 Genre List in 19 Countries!
---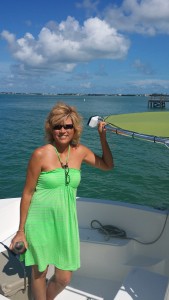 Hello Readers around the world!
I just got back from a fantastic and very much needed rest in the Florida Keys.  I'll be writing a post about that soon but I just have to give a praise and a thank you to all of you!!!! My New Horizon Ranch Series has been doing so well thanks to all of you faithful readers. It's not only selling well in the United States but also selling well internationally! It's been consistently making at least 8 Top 100 genre list around the world every day for months now. This week it made 19 Top 100 list in a single day and I am just blown away by this. To date the 7 books of the New Horizon Ranch Series have sold in 22 countries: Canada, New Zealand, Australia, Germany, United Kingdom, Netherlands,  Ireland, South  Africa, Chile, Switzerland, Greece, India, Norway, Austria, Finland, Denmark, Mexico, Japan, Portugal, Brazil and the Philippines and the United States! TWENTY-TWO I'm in awe! Okay, and jumping up and down!!!
This is so wonderful to me because I've dreamed of selling around the world and  I've written for 2 of the largest publishing houses in the country, Harlequin and Harper Collins and very thankful for the opportunity I had there but they couldn't get me international sales! I'm having the time of my life with DCP Publishing, my very own publishing company that I write exclusively for now, and DCP Publishing publishes the New Horizon Ranch Series and is making my dream a reality through the sell of my ebooks. BUT that would not be possible if it weren't for all of you, my readers. My heart is full of gratitude for you and I just had to share my joy and to say HELLO to each of you!
I'm going to get a world map and start putting a pin in each country my books sell in. I just think its so very wonderful.
If you haven't read the books or have missed a few here  is the link to the books. http://debraclopton.com/the-books/
Thank you again and Happy Reading!
Debra Clopton