Longing for You
---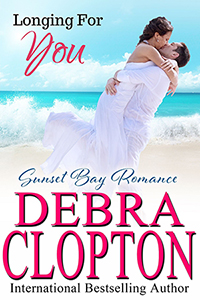 LONGING FOR YOU

Book 5 Sunset Bay Romance

Pre-order now!
AmazonUK | AmazonAU | AmazonCA
Paperback Coming Soon!



Stuntman-heartthrob Tate Sinclair is every woman's dream guy, he's gorgeous, adventurous and successful as a movie stunt man and adventure seeker. After a close call on a movie set plagued with trouble, Tate returns to Sunset Bay for his brother, Brad's wedding. Love is in the air all around him and he's feeling torn by this new tug toward wanting a love of his own. Don't miss the next book in the Sunset Bay Romance series.