ECPA Bestseller list for Debra Clopton and Release Week!
---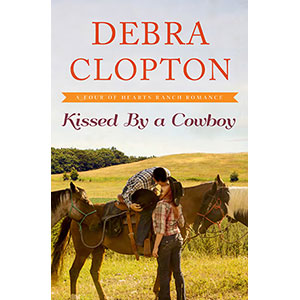 Very exciting news happened this week that I wanted to share. I made the ECPA Christian Fiction Bestseller list for February! My book Counting On a Cowboy, book 2 of my Four of Hearts Ranch Romance Series did it with great sales! I owe that to my readers-thank you so much! And the news came the same week that Book 3 KISSED BY A COWBOY released. It hits shelves today!!!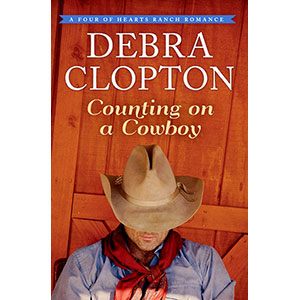 The realization of being on the list is hitting me. I'm on the list with greats like Francine Rivers, Karen Kingsbury so beloved are their books they live on the list I'm just thrilled to be here in this moment. Its so very amazing and I'm so humbled by readers picking up my books and reading them and then picking up the next one and reading it. Counting On a Cowboy meant a lot to me. Like me my heroine is a widow and like me she is about to find out that God made our hearts able to hold more love than we can even comprehend and we can fall in love again. I love this book and am thrilled readers do to.
Grab your copy of the Four of Hearts Ranch Romance Series!
Betting On Hope (Book 1)    
Counting On A Cowboy (Book 2)               ECPA Bestseller!
Kissed by a Cowboy (Book 3)