Debra Clopton Confession: I've Become Addicted to Junk Gypsy!
---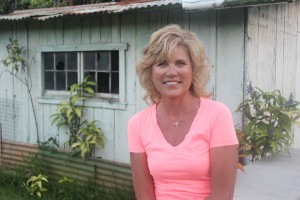 Okay, so I must confess I'm addicted to Junk Gypsy. I live a little over 2 hours away from Round Top Texas where Gypsyville is and if you haven't watched the show on GAC,  Junkgypsy its about 2 sisters Amy and Jolie who redo things using stuff from flea markets and junk stores. They do amazing things with junk that include redoing Airstream's for Miranda Lambert and also Dirks Bentley among many other fun projects. Its cool to see them take something old and repurpose it into something beautiful and useful!
I had banned myself from watching HGTV and DIY channels for the last few years because they make me itch to do projects and my writing schedule is so fast paced and full that there is no time for me to do projects! But recently on a trip to Mississippi with Chuck ,to see some great friends and customers, I went junking with friends Carol, Linda and Glenda-which is really mean of them because I flew there so I couldn't bring back anything back with me! (not really I loved it anyway) But my suitcase just isn't big enough lol. However they got me hooked on Junk Gypsy and now I've watched all the episodes up till now during any bits of down time from writing.
Sooo I need to make a trip to Gypsyville aka Round Top! No, I still don't have time to do projects since all you readers are blessing me so much by buying my books and keeping me writing fast and furiously, but still…it sure is fun to take some time and dig through old stuff and find treasure. Do you like to wander through flea markets and do junk projects? I have a wonderful old table that came from a Arnold Palmer resort that will one day have a chip tiled top that I create…soon, lol but first I need to finish the books in my head!
Do something fun today!
Debra
Check out my latest books and new preorders CHASE and COUNTING ON A COWBOY