A COWBOY FOR KATIE Is a 2014 National Readers Choice Finalist!
---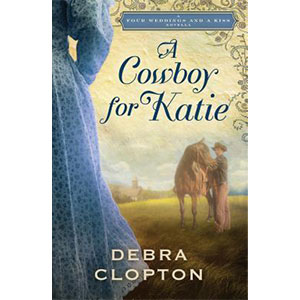 I was so thrilled to receive the call that my sweet historical novella A COWBOY FOR KATIE is a finalist in the 2014 National Readers Choice Finalist!
My 1st historical An Ever After Summer won this contest last year and I brought home the Tombstone trophy-I would absolutely love to win another one but I'm just so excited to be a finalist once more! I really enjoyed writing these 2 historical novellas and plan to do more in the future since both have gotten such great reactions from those who've read them. Here is the trophy from last year (isn't it cute?  
and such an honor!Thank
you to all the reader judges who gave both these novellas the nod! I just love that you've enjoyed them so much!